I was tagged by the lovely http://hedgehogsinjumpers.tumblr.com/

Rule 1: Post the rules.
Rule 2: Answer the questions the tagger set for you in their post and then make eleven new ones.
Rule 3: Tag 11 people and link them to your post.
Rule 4: Let them know they've been tagged

Her eleven…
1.  Write a paragraph describing/introducing yourself as a character in a book. PLEASE GO FULL DIVA. <3 
(OOC COMMENT: LOL WOT?!)


The first thing one notices about a Certain Short Fuzzy, Blue, Alien Half-Vampiric Experiment is that she giggles.  A lot. 
She can't help that.  Her Mum tells her that the thing they all remember most about her as a baby was howhappyshe was.  There are several albums' worth of baby pictures (and oh yes, there are the obligatory embarrassing naked baby pictures in there too), taken by her besotted, adoring Da, that prove that.  There is always something to be happy about for one Darth Kathleen Stitch, no matter how stupidly simple it is.  A new book, a new song discovered, chocolate, a movie, a new ridiculous fictional crush, a sunrise, early morning on a beach - there is, always, something to take joy in. 
Mind you, it's not that she's so shallow that she takes refuge in mindless happiness.   One can't exist for a little over thirty-odd years without some sorrow and this Fuzzy Blue Alien has her share and more. 
There are times she still mourns for her beloved Da and wishes for one more day with him.  Times when she wishes she could have pestered her Grandpa for one more story.  Regrets for bad decisions made, constant illnesses, the persistent sensation of being decidedly odd and out of step with the rest of the world, a little lonely, a little lost.  But every time depression rears its ugly head, she takes a deep breath, looks around at blue skies and the comforting familiarity of her home and her beautiful city, gets a hug from her Mum, opens her mouth and lets loose with a song.  She lets her voice hit the familiar notes dead on, lets it soar, drinks in the music and the fact that she's alive and there's always, always, the chance for a new adventure in one more step, just around the next corner.
2.  Your OTP of OTPs?

Good Lord - I have a LIST!  Are you kidding me?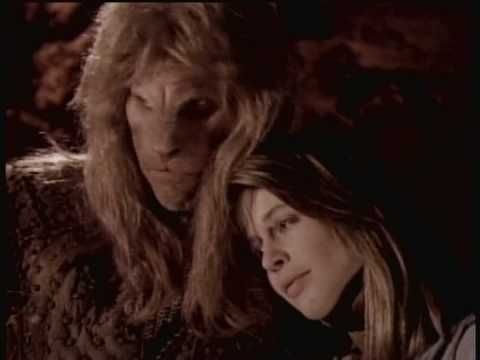 Vincent and Catherine (Beauty and the Beast)
This was the OTP of my childhood and perhaps it may have set the pattern for all of my OTP's since.  I think what got me here is True Love, against impossible odds, souls reaching out to each other despite all sorts of barriers and blocks, rooted in deep friendship and trust, steadfast, strong and enduring - defying even Death and Time itself.  So if I sit down to write Sherlock/John or any of my other OTP's…. that's the pattern I find myself following. 
Also, three more words: She. Never. Died.
3.  What're you wearing, "now, now very now"???
Favorite red jumper for sleeping and sleep boxers with teddy bears on 'em.  :P
4.  A phrase you use a lot?

Does swearing count? It changes a lot actually but currently, the top are:
- Sweet Jiminy Christmas
- What. The. Fuck.
- DISHONOR ON YOUR COW! / DISHONOR ON MY COW!
5.  Favourite fan-fiction?

I have specific favorite fics in specific fandoms so that will take us ten million years, but since I'm currently reading Sherlock, here are my top 4:
Performance in a Leading Role by Mad Lori
Ctrl Alt Delete by Mirith Griffin
Two Two One Bravo Baker by AbundantlyQueer
Skullduggery by Atlin Merrick
6.  Hedgehogs or otters?
Martin Freeman Hedgehogs FTW!!!!
7.  On a scale of Howard Wolowitz to John 'Three Continents" Watson, how smooth are you?

Sherlock Holmes, upon being hit on by Irene Adler, completely all OMGWTFHBBQ BUT I'M TRYING TO LOOK COOL AND SUAVE SO I'M HIDING MY INTERNAL PANIC AND IT'S NOT HELPING THAT MY THE REAL LOVE OF MY LIFE IS BEING SO DAMN OBTUSE AND EVEN IF JOHN THREE CONTINENTS WATSON DECIDED TO GET OVER HIS LITTLE HETEROSEXUAL CRISIS I'D BE TOO TERRIFIED TO EVEN TRY BECAUSE I CAN'T LOSE HIM I CAN'T I CAN'T I CAN'T
8. Have you ever written a poem or a song about another person and given it to them?
I must have written a fair share of grade-school poetry for my beloved Mommy Duck, Daddy Alien and my Grandparents back in the day.  You know, cards and all that stuff.  What can I say, I was an affectionate kid.
Oh, you mean to a ROMANTIC CRUSH?  LOL…. NO.  Sorry. :P
9.  Something you do when you're alone and wouldn't do in front of others?
NOM on a gloriously delicious burger.  OM NOM NOM NOM NOM.
10.  When you think of your OTP, how do you do so, in a series of visual images, or snatches of dialogue?
Images come first.  Sometimes, it's very vivid tooespecially if it's one very persistent moment, like Sherlock catching hold of John's hand and pressing it to his lips and then, his heart, to still the occasional tremor that sneaks in….
11. How many hours did you sleep last night?
Seven.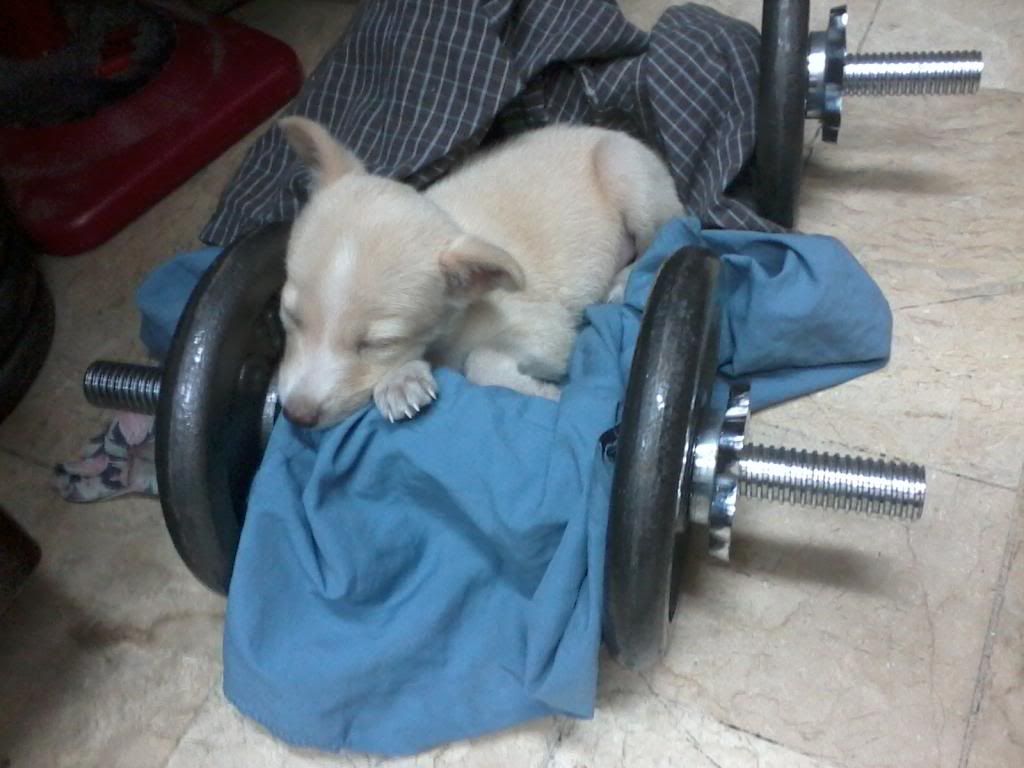 I sleeps again now, kk?  It's my day off!
Oh wait, MY QUESTIONS:
1.  Give me a paragraph or a picture (or both!) that describes you.
2.  First Fandom Ever and what drew you to it?
3.  Who or What is Your Strangest Fandom Crush?
4.  OTP that made you cry
5.  Your top favorite OTP's (max is 10, okay? lol)
6.  Book that you would take with you EVERYWHERE because you can't help but go back and read it over and over again
7.  Your Idea of Heaven / Paradise / Bliss
8.  If your Fandom Crush were to be standing outside your door, about to propose to you, who would it be? 
9.  Fandom Character you most resemble or identify with
10.  Funniest fan fiction you've ever read
11.  What is your comfort food?
LOL forgot to tag
Tag you're it, guys!
http://erikmedusacanton.tumblr.com/
http://mycahthelittlehobbit.tumblr.com/
http://consulting-know-it-all.tumblr.com/
http://sabrina-phynn.tumblr.com/
http://professorfangirl.tumblr.com/
http://tentacle-monster.tumblr.com/
http://prettyarbitrary.tumblr.com/
http://mazarin221b.tumblr.com/